Fernie is a mountain bike town. Locals and visitors love to ride Fernie with its diversity of trails for all levels and easy access from town.
From easy beginner trails, intermediate XC and all-mountain trails, to advanced XC and DH trails. There are 8 areas around Fernie representing hundreds of trails to ride, see a list of all areas below. Class 1 pedal-assisted e-mountain bikes are welcome to use the multi-use bike trails. Please be mindful and courteous when overtaking other trail users.
Access and use of most trails in Fernie are free but we ask you to show your support for ongoing maintenance by donating to the local trail groups who manage them. Please donate as follows:
For the best up-to-date local trail information please visit Trailforks - Fernie.
Fernie Hiking & Biking Trail Map

Ask about local and current trail reports join this Fernie Trails Alliance Facebook Page
Did you know? Fernie is part of the Kootenay Dirt!
Trails are given a level of difficulty to help those new to the trails decide which trails are best for them. Fernie is a mountain town so the majority of trails (any rated Green to Double Black) involve at least some uphill, downhill and technical elements (roots, rocks, sharp turns, steeps, drops, etc. depending on the level rating). Most are cross-country trails but Fernie offers a fantastic selection of downhill trails around town and at the Fernie Alpine Resort Bike Park. Note that most trails, except double-blacks or otherwise noted, can be ridden in both directions.
Be aware and courteous on the trails. Hikers also use the trails. Dogs are allowed on most trails except Mount Proctor and Fernie Alpine Resort Bike Park, and the Community Trails require dogs on leash. Please clean up after your dog!
Difficulty Levels: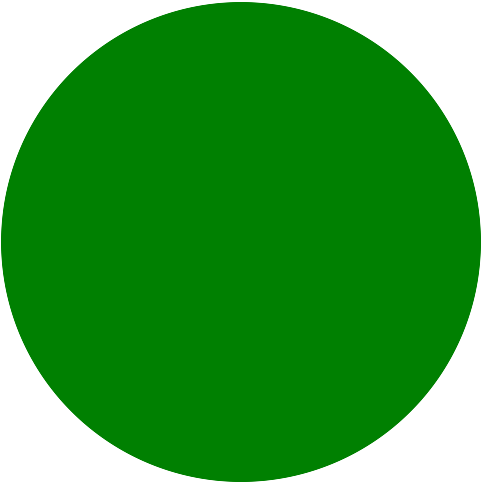 : Beginner


: Intermediate


: Advanced



: Expert
There are currently no mandatory trail use fees, however, you can now purchase a Trail Pass from the Fernie Trails Alliance, putting money in any trail donation boxes you see or joining the Fernie Mountain Bike Club is very much appreciated. Show your support with a donation for helping maintain trails.
E-bikes (Class 1) are allowed on trails. A Class 1 e-bike means a bicycle equipped with a motor that provides assistance only when the rider is pedalling (pedal assist) and taht ceases to provide assistance whent hte bicycle reaches 32 kilometers per hour and has a maximum continuous wattage output of 500 watts.
Community & Town Trail System
These are the easiest trails and are accessible for all users (walking, strollers, bikers, dog walkers etc). There are various access points in town to this trail system. Most of it follows the Elk River. View the community trail map for details.
The newly paved and accessible Fernie Valley Pathway passes through Annex Park forming a part of Fernie's Recreational Trail system, and in turn, connects to Fernie's huge multi-use trails network. Pick up a copy of the Fernie Trail Map at the Visitor Information Centre on HWY 3, or at many locations around town.
Montane
One of Fernie's newest trail areas featuring beginner to intermediate cross-country (XC) trails. This trail area is private land, maintained and owned by Parastone Developments. Public is welcome.
Trails include the Adaptive Trail (Easy Beaver), Montane, Uprooted, Marlu, Tendonitis, Green Alligator and Carpal Tunnel.
View Montane Trails via Trailforks website
Castle Mountain
These trails are all located on the mountain called Castle Mountain on the south side of town and above the Montane Trail System. This area is privately owned by Canwel, a forestry company. Public is welcome to use the trails respectfully. No overnight camping allowed. There are various access points to these trails depending on which trails you are after. Most of the cross-country trails are accessed via River Road off of Coal Creek Road, easily ridable from town or through the Montane Trail System. NOTE: River Road is an active logging road.
Trails include Hyper Ventilation, Hyper Extension, Castle Rocks, Roots, South Castle, Southern Comfort and Today's Special.
View Castle Mountain Trails via Trailforks website
Morrissey Ridge
For the big downhill trails off of Morrissey, which are bike shuttle trails, riders access them mainly via Coal Creek Road and then Matheson Road (high clearance 4x4 only). These are shuttle trails for DH riding primarily. See Trailforks for details or ask local bike shops. This area is privately owned by Canwel, a forestry company. Public is welcome to use the trails respectfully. No overnight camping is allowed. Roads may be actively used by logging trucks.
Trails include 48 Hrs, Dirt Diggler, Al Matador, Blue Matador, Three Kings and Dopamine.
View Morrissey Ridge Trails via Trailforks website
Mount Fernie & Mount Fernie Provincial Park
These trails are extensive and varied and are located on the mountain called Mount Fernie on the west side of town and connect with the trails between Mt Fernie Provincial Park and Fernie Alpine Resort. There are various access points to these trails but most people start at Mt Fernie Provincial Park, which is a 10-15 minute bike ride from town. The Park has a full campground for summer stays, most by reservation.
Trails include Project 9, Ben Emmet, Sherwoody, Stove, Dem Bones, Hedonism, Lazy Lizard, Mushroom Head, Phat Bastard, Red Sonya, Eric's Trip, Snack Bite, S-Bomb, Verboten and more! NOTE: Lazy Lizard accesses Island Lake Lodge and is a blue 'all-user' trail.
View Mt Fernie Trails via Trailforks website
View Mt Fernie Provincial Park Trails via Trailforks website
Mount Proctor
These trails are on the north end of town on Mount Proctor, you can access them from the Fernie Visitor Information Centre on Highway 3 just on the outskirts of town, northeast side. These are quicker rides, with Swine Flu being a harder and technical work-out ride with a fast downhill and is typically the fastest to be snow-free in spring due to its south exposure. The 'cow' theme means you could see some cows around the lower sections as it can be a grazing area, thus why dogs are not allowed.
Trails include Swine Flu, Mad Cow, More Cowbell and Far Side. This is also a popular access point to the 'hiking-only' trails of Fairy Creek Falls (family-friendly) and Mt Proctor (big alpine hike).
View Mt Proctor Trails via Trailforks website
Ridgemont / Fernie Ridge

The Ridgemont Trails on the southeast side of town are the most popular and the closest to historic downtown Fernie. From greens to double blacks. The most popular starting point is the Fernie Aquatic Centre and Fernie Dirt Jump Park area, or Cemetery Bypass Trailhead located at the entrance of the Cemetery. The majority of this area is privately owned by Ridgemont Holdings, Canfor and Canwel. Public is welcome to use the trails respectfully. No overnight camping is allowed.
Trails include Kiddy Up, Queen V, Eco-Terrorist, Eric's Trail, Roxy Roller, Space Unicorn, Broken Derailleur, Sidewinder, Deadfall, R-Trail, Oh Dear, the Kush's, Big Money, FloReka, Contra, Coal Creek Heritage Trail and much more.
View Ridgemont & Area Trails via Trailforks website
Fernie Alpine Resort Lift Access Bike Park
Open late June to Labour Day Weekend (early September) the Resort Bike Park offers 37 trails (primarily lift access) from Green to Double Black for both freeride and technical riding. The base area has trails suited for cross-country biking. For details visit the Resort Bike Park page. A trail pass is required to use the lift access trails.
Trails include Eville, Honey Bee, Mr. Berms, Hollow Tree, Ewok, Top Gun, Phat Larry's, Playground, Kodiak Karnage and much more.