This blog originally appeared on Jeff Bartlett's website in July 2015:
I recently enjoyed a 72-hour adventure in Fernie, British Columbia, which is a small town tucked on the southern edge of the Canadian Rockies. The town is small – home to fewer than 5000 people – but like many mountain towns, it's residents live here for reasons far more personal than career options. Whether it's powder skiing in the winter or mountain biking in the summer, Fernie draws in residents that add character to its laid-back community.
As soon as I checked into the Lizard Creek Lodge, at the base of Fernie Alpine Resort, I met up with Callum Snape, Taylor Burk, Powder Matt, Kim Grey, and Jikke from Tourism Fernie to plot out our 72-hour adventure in Fernie. We all had different focuses, but that's what made the trip so memorable. While I squeezed in multiple mountain bike rides, Callum and Taylor hiked through old growth forest and caught sunset at Island Lake Lodge. The town had so many activities to choose from, that we all kept busy and kept having fun!
My 72-Hour Adventure in Fernie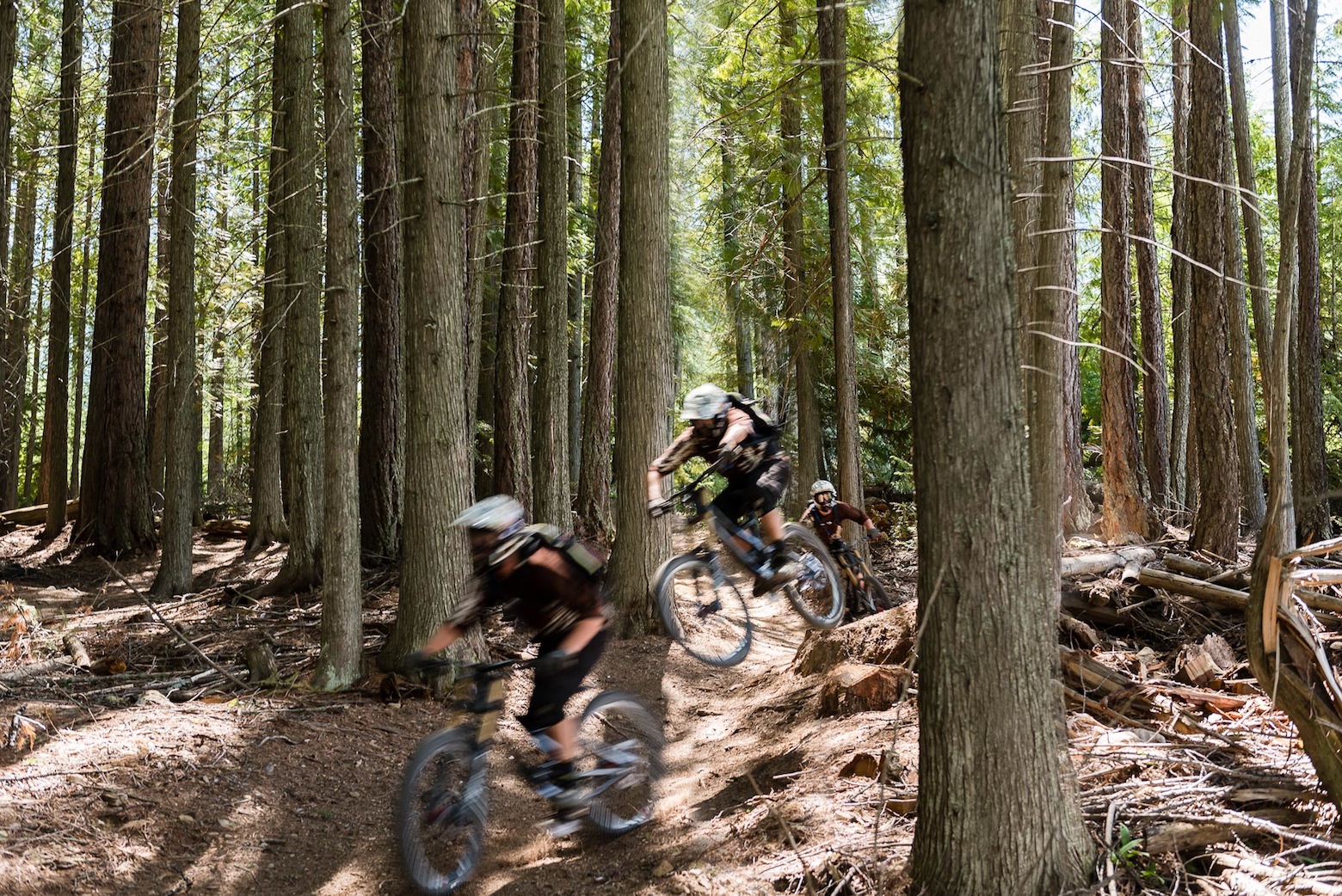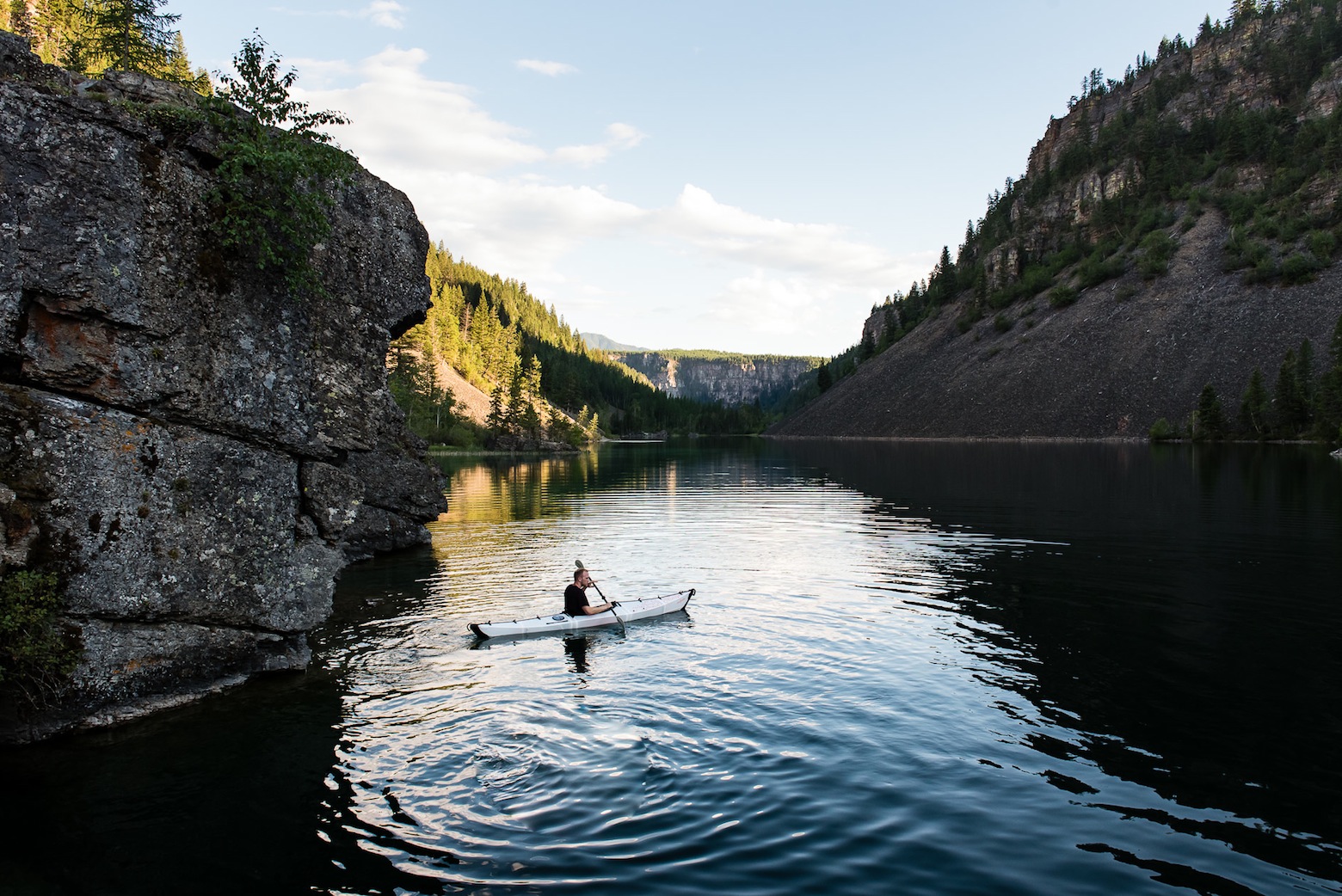 Day 1: Mountain Biking at Fernie Alpine Resort & Kayaking at Silver Springs
Coming in after a lengthy travel delay in Colorado made for a late start on day 1, but I met local photographer and mountain bike shredder Nick Nault at Fernie Alpine Resort to explore the lift-accessed DH terrain. I don't own a downhill bike (and I am kinda terrible at riding one) but I hit up the resort's rental shop and they outfitted me with a Scott Gambler bike, full face helmet, and body armour. I was definitely ready to hit the trails.
A few laps into our ride, it was obvious that Fernie Alpine Resort isn't the largest bike park, but it's got a wicked range of trails that allows a relative newbie like myself to progress from green runs to blue runs to black runs throughout a single day.
As soon as we finished up on the bikes, Taylor Burk and I jumped in my truck and drove 20 minutes west of Fernie to the small town of Elko. From there, it was a 20 minute hike to the first Silver Springs Lake, where we spent a couple hours paddling a kayak, cliff jumping, and photographing a killer sunset.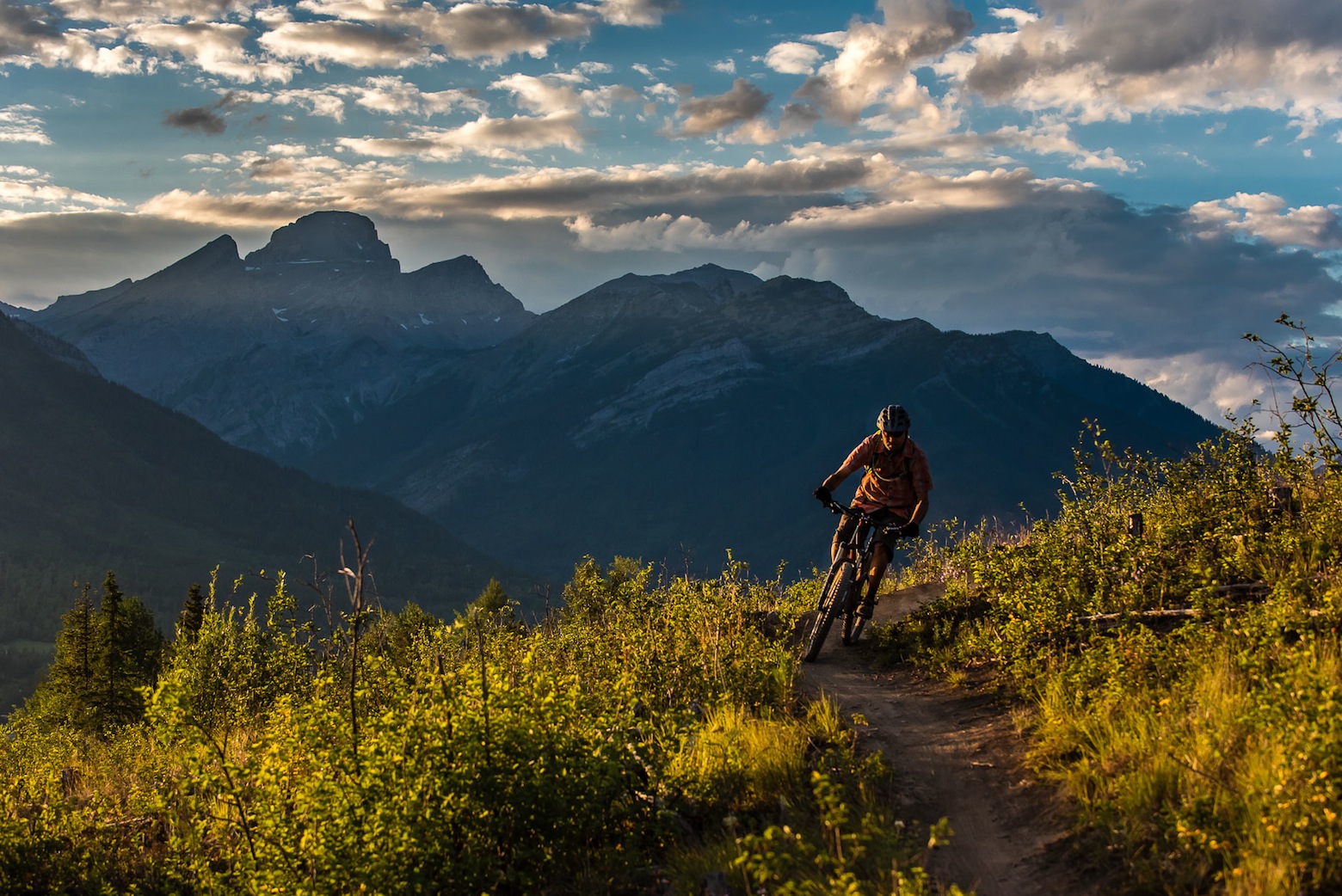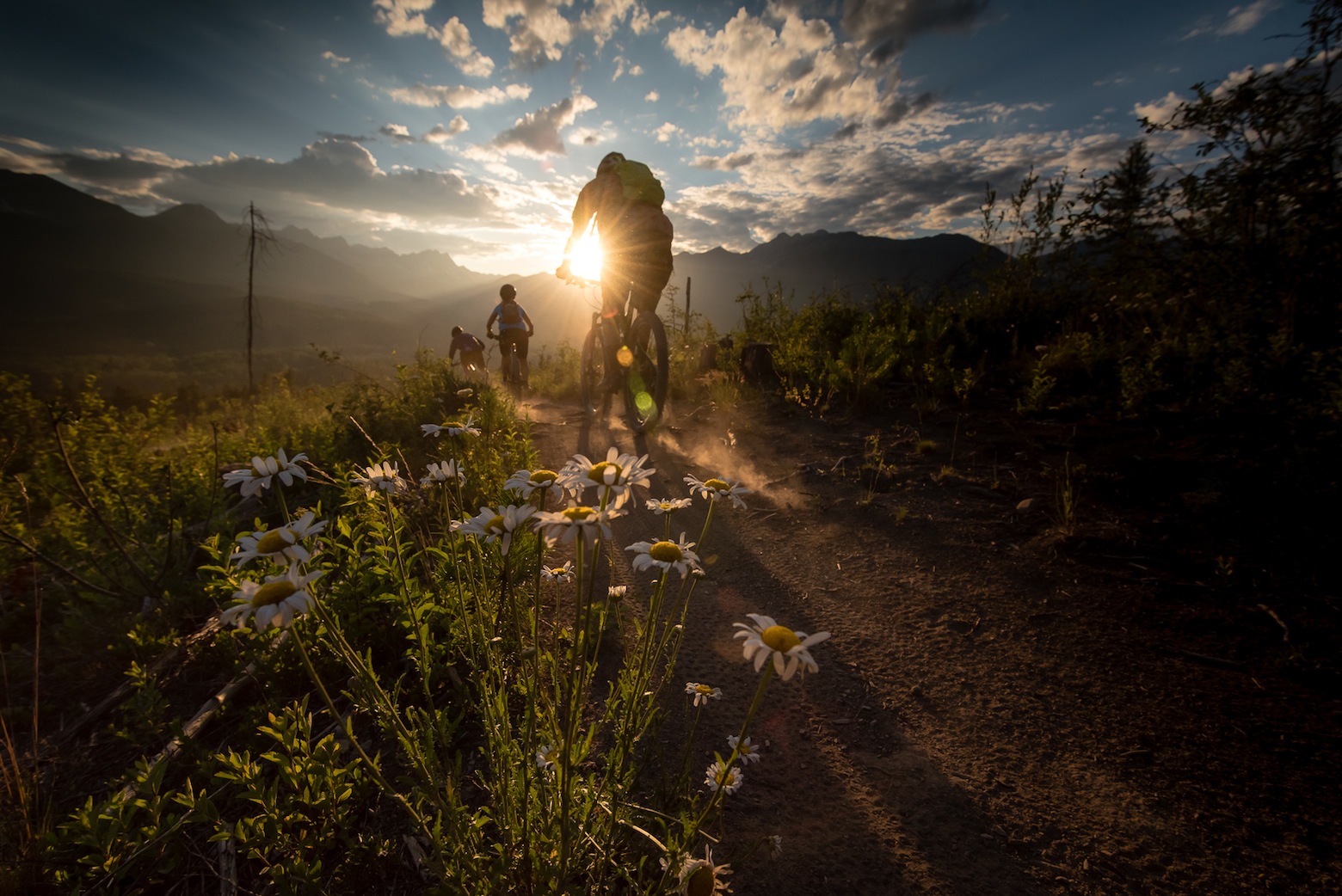 Day 2: Mountain Biking the Valley Trails & Paddling the River
Not unlike riding at the resort, I kicked off my day by meeting local shredder and legendary photographer Mark Gallup from The Guide's Hut. Along with two other locals – Klyde and Anna, we hit the trails on Mt Proctor that lies just east of town. After a long climb, trail names like Swine Flu and Mad Cow blurred together as we absolutely ripped the downhill from top to bottom.
After a quick coffee and snack stop in town, we headed back out on the trails towards Mt Fernie Provincial Park. We rode up Phat Bastard and descended Dem Bones, where a mechanical ended my day early. Klyde and Anna continued up the trail, determined to have a big day on the trails.
I ducked back to town and dropped my bike at the Guides Hut for repair. With time to kill, I joined up with Mountain High Adventures for a rafting and SUP adventure down the Elk River.
By late afternoon, my bike was repaired, so I jumped back on the saddle and headed out to explore the trails on Castle Mountain. Soon, I was back riding with Clyde and Anna, who hadn't stopped all day. Mark Gallup joined us, too, and we rode until dark.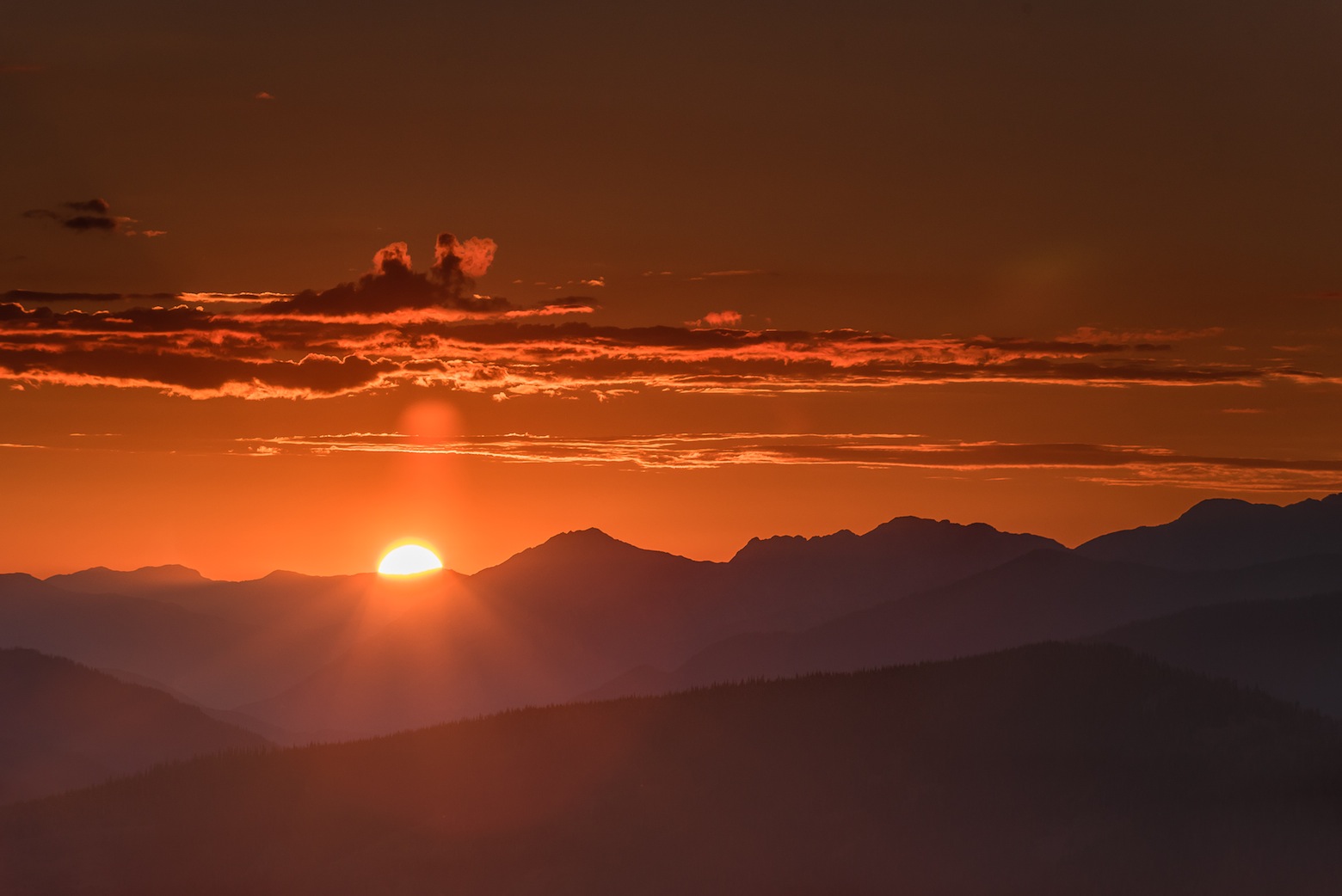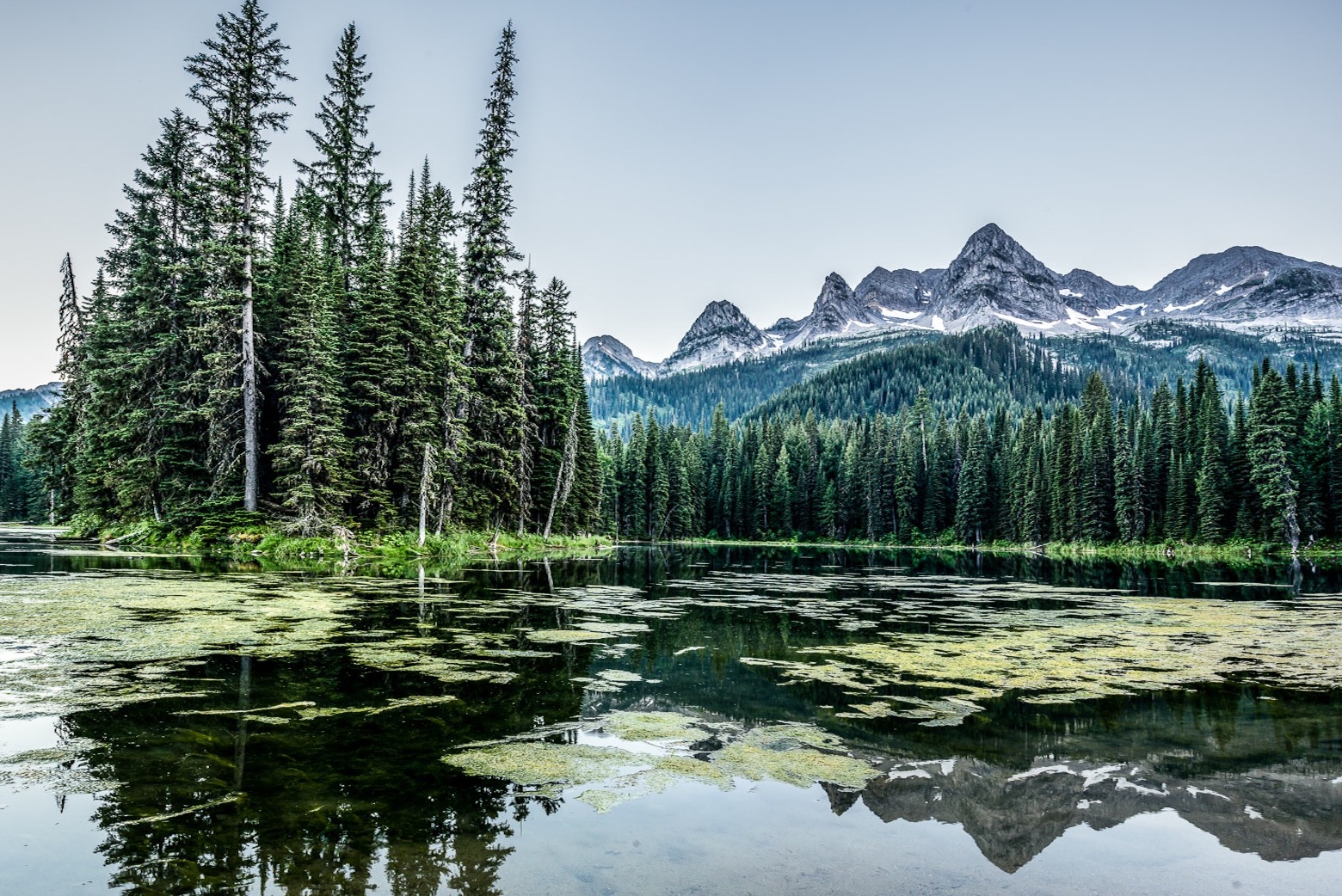 Day 3: Mountain Top Sunrise & Exploring Island Lake Lodge
After two days of solid adventure, I wanted a touch of a break so I opted to photograph some landscapes. Fernie is surrounded by plenty of wilderness, and Forest Service roads dissect it in nearly every direction. I headed south of town in search of the microwave towers, where the paragliding club also has an old launch site. I made it just in time to photograph sunrise from the summit, which made for a great perspective.
After sunrise, I headed down for breakfast and then ventured up to Island Lake Lodge. In the summer, it is possible to drive straight to the lodge and it's the kicking off point for several short hikes. I opted to keep things light and easy, so I simply explored the lake and called it a success.
Sadly, I didn't have more time to spend in Fernie, but it's the type of place that always draws me back. I am sure it won't be long until my next visit.
This trip was sponsored by Tourism Fernie, in partnership with Fernie Alpine Resort.